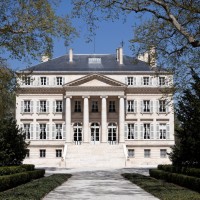 A lot of you have told me that you shared my recent despair over how hard it's getting to find wines of good Quality-Price Ratio ("QPR") in today's economy. The price floor for wines that are good but affordable seems to be moving briskly into double digits.
Now, let's turn to Page Two: It's the price of good Bordeaux that really gives me a gut punch.
Archives | Subscribe (free!) | Previous article: Enjoying bubbly? Lose the flute. Read article.